Neuchâtel
Today was travel day. We left Biel / Bienne and headed south.
Our first stop was the university city of Neuchâtel / Neuenburg. French seemed to be the language spoken everywhere here.
We parked near where the boat had docked during our boat ride a week ago. There is a tourist information place right there, so I acquired a brochure about walking the old town in a couple of hours or so.
So that's what we did.
At an appropriate time, we found a spot for lunch, dined royally on hamburgers with salad and fries, then wandered back to the car to continue our journey south.
Here is a Google Maps view of the trip from Biel to Neuchâtel.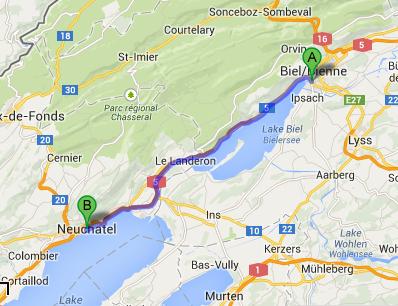 And here's a shot of our walk from my mapping software. My GPS says that we walked 4 kms.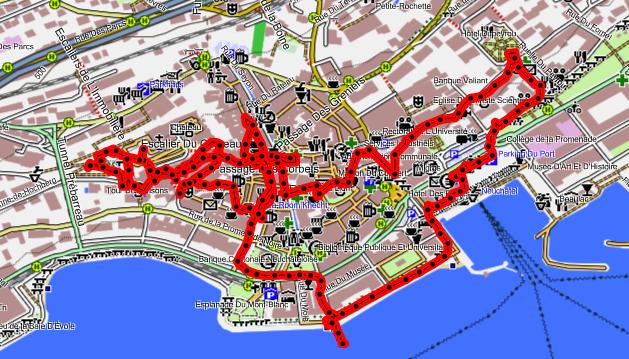 Here are a few photos of things we saw - mostly interesting buildings whose names I forgot almost immediately.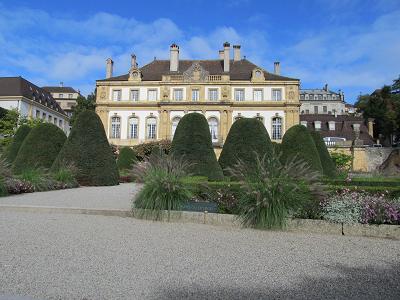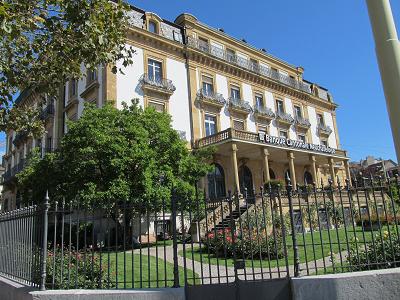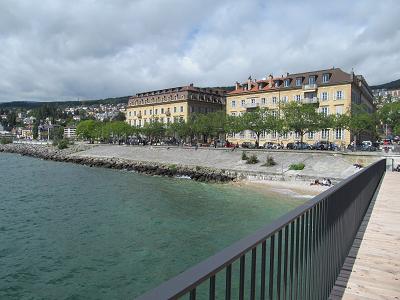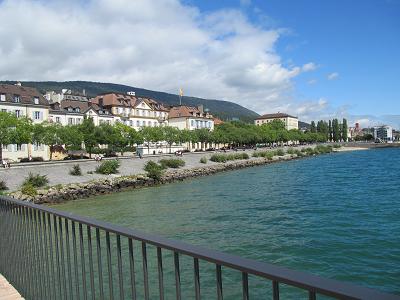 A key tourist attraction is the castle. We went right up to the top, to the ramparts.
I took this photo halfway up the stairs.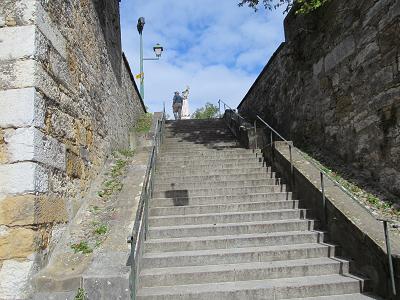 View of the city and lake from the top of the castle.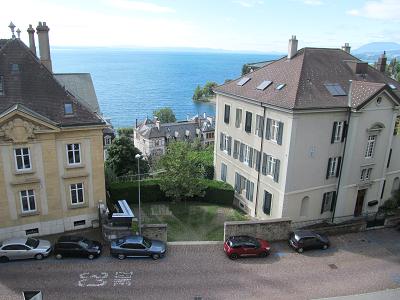 The top of the castle features these really old benches.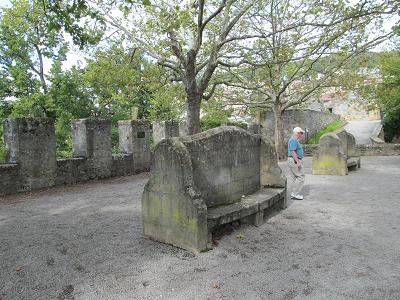 Notice the arched bit of architecture. That is a centuries-old crosswalk.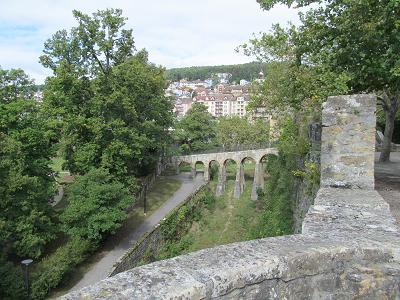 We crossed over the crosswalk. It was either that or go back down those stairs - and I do not like going down stairs.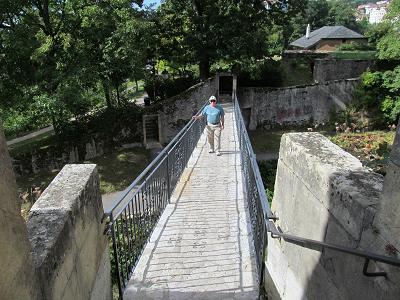 This is an area with an amazing number of tables outdoors. We found one close to the wall that is facing me in this photo for our lunch.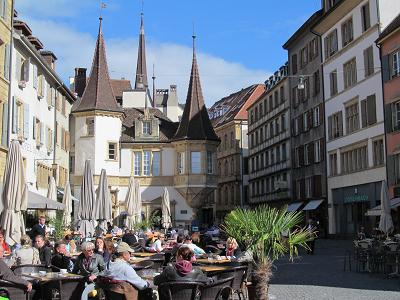 At the lake, there is a jutting-out type of cantilevered structure, so we did our we-were-here photos.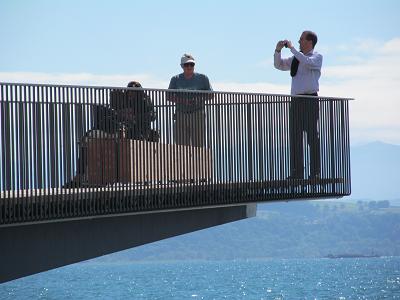 There is a very cuddly couple on the bench beside where I am standing.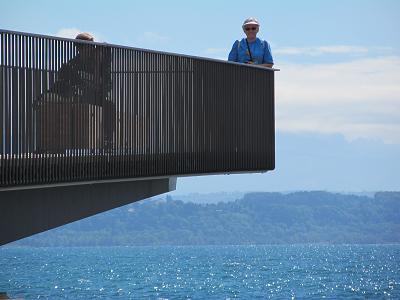 And the last bit, for your amusement, is this poster. Not only can you get these fantastic eyelashes, but you can also get genuine Swarovski crystals on your teeth. Very chic, I guess!