The photos
It was a cloudy day today, a bit cool but not uncomfortable.
Here are a few photos of the city - not too much different from any other old European city.
First, a bunch of buildings that I know nothing about, other than that they caught my eye.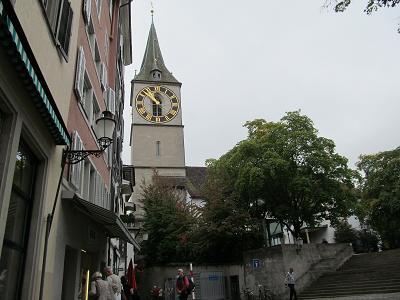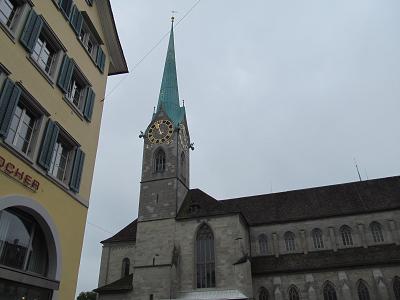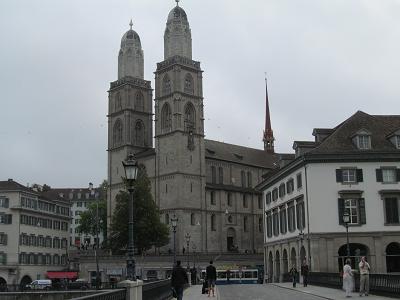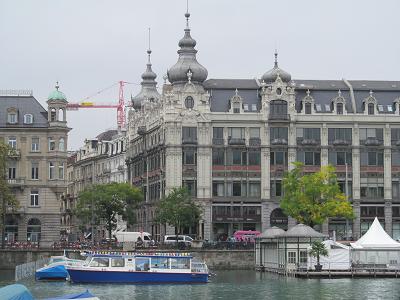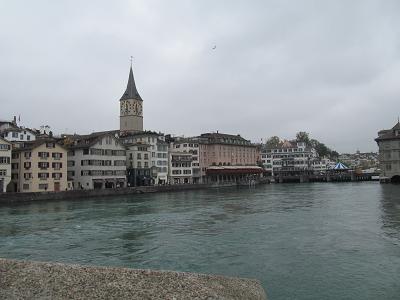 This was neat because those tables were truly slanted!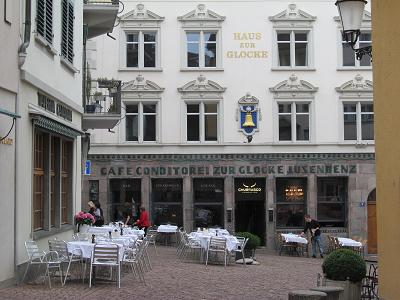 This building is in the water, with little tunnels. One is curious, of course!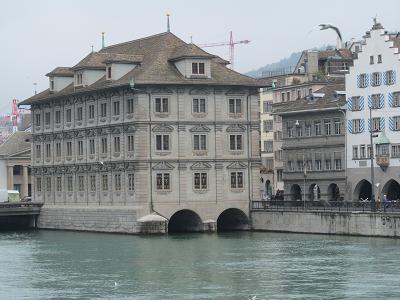 The opera house, behind the brown building.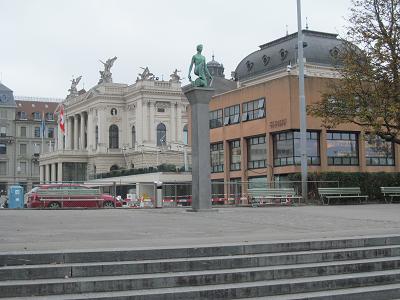 A steep and narrow alley, complete with a restaurant with outdoor tables near the bottom.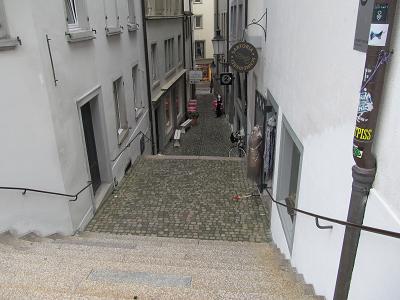 We got to the lake, and decided to stroll along a huge pedestrian walkway on the eastern shore of the lake.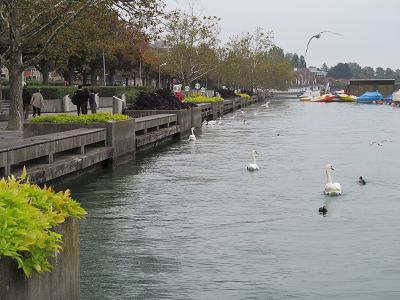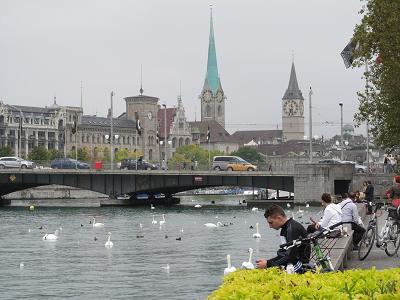 We saw boats on the lake.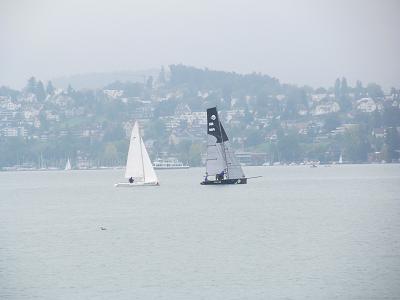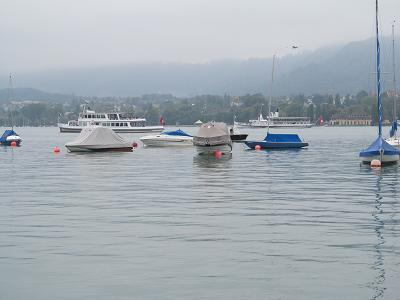 While we were wandering the streets, we came across a band (winds and a drum) playing in front of the crowds of shoppers. I captured a small segment of their music in a video.
The words on the tuba are Musikverein Harmonie Zurich-Oberstrass