Oddities
Through the mist, we could see an amazing number of construction cranes. In fact, throughout our travels here, we have seen a lot of construction - buildings and roads - all signs of a good economy.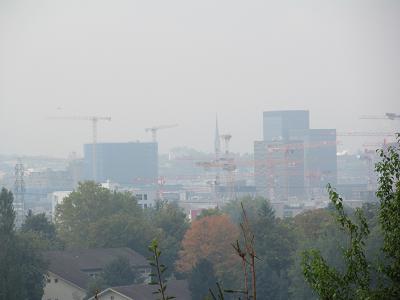 A sign: garbage kills animals.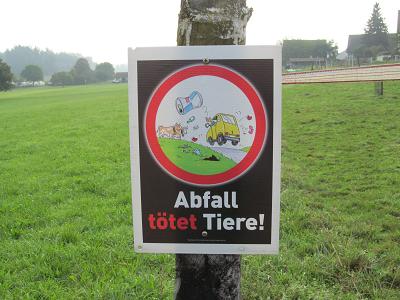 What looks like a collection of identical small cabins, and flags of many countries. It doesn't look like the campgrounds that we have seen. Maybe it's a commune? It didn't look occupied. Or maybe it's housing for temporary farm workers. Not a clue.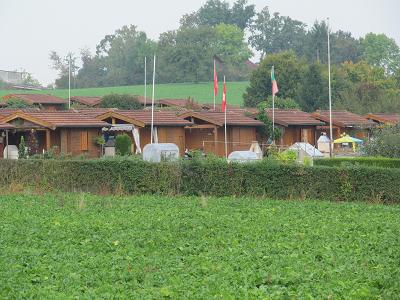 A huge field of turnips, perhaps one of my least favorite foods.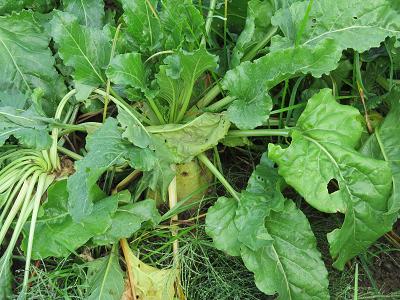 Someone chose to decorate a tall tree stump. The yellow diamond painted on the stump is a trail marker.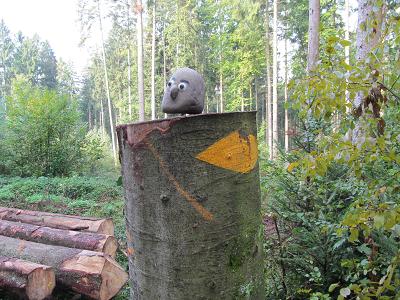 Shades of Dr. Who!! A genuine British telephone booth.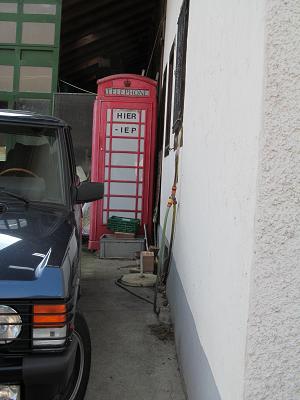 The canal. The concrete structure on the other side is the side of a freeway tunnel. When we were here exactly a year ago, we walked along this canal much further - in case you missed it, read all about it at my last year's travelogue.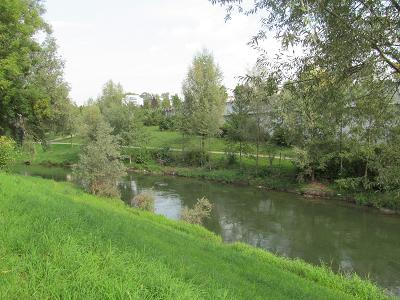 I looked at these shrubs and said "huh!?!". What's with the two-colour flowers? Each of these shrubs has one colour of flowers on the top half, and another colour on the bottom half. And each has a different colour pair. Stephen went close and peered in, and claims that each is only one plant. Maybe it is grafted.