Photos
Where we started, we could see the town of Grilly up there - we knew that was going to be the high point of the hike.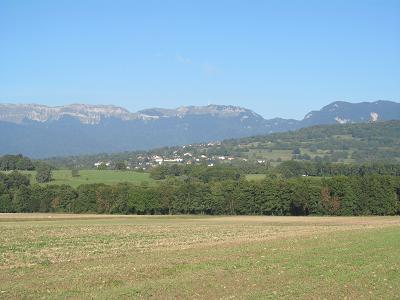 The trail varied in quality. For part of it, we were walking on the side of paved roads. The non-vehicular paths varied from concrete, to dirt trail, to loose gravel. We met several equestrians, so the trails had a bit of added fertilizer that we had to watch for.
Here is Stephen on a dirt path between some bushes and a farmer's field. He is brandishing a bamboo stick (he finally figured out what that corn-like but not corn grass was that we saw many days ago).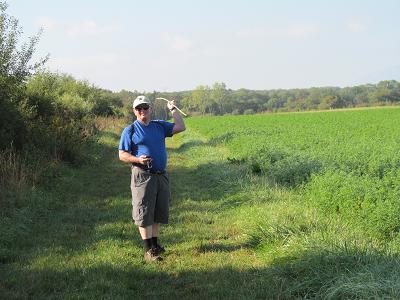 And here is me on perhaps the same path! There are many trails along the edges of farmers' fields.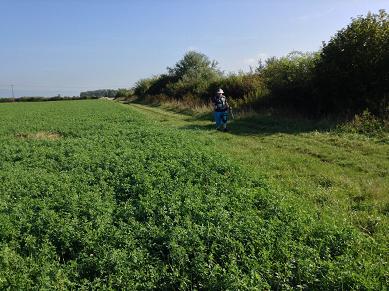 This was the roughest path.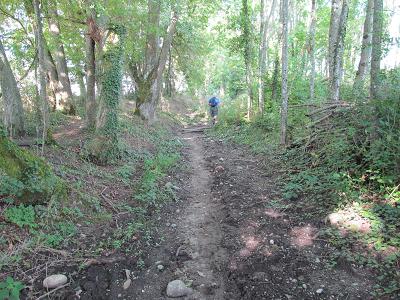 The Versoix River from the Pont Sauverny.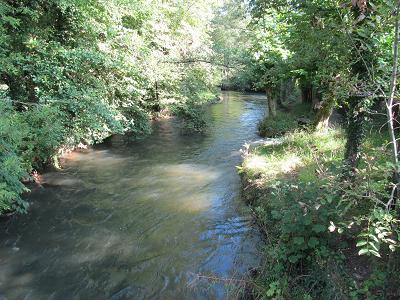 The view from near Grilly.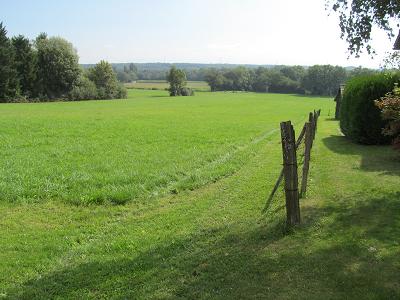 In the town of Sauverny, there was a house with this musical decoration on the wall.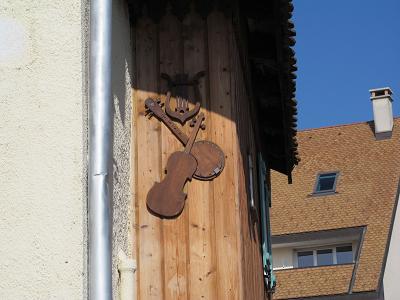 We're not totally sure what this sign means, but we THINK that it would be unwise to wear a Halloween boar costume in this area.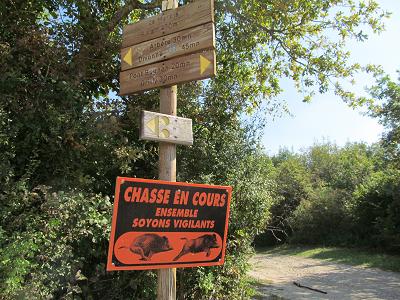 Trail signs in France are different from those in Switzerland (the yellow signs). And, even more amusing, the bridge that we went to yesterday called Pont du Grilly appears to be called Pont Bugnon in France. And the sign says that we are heading to Switzerland.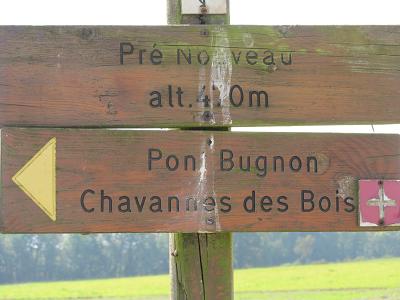 The Customs house on the French side of Pont du Grilly / Pont Bugnon.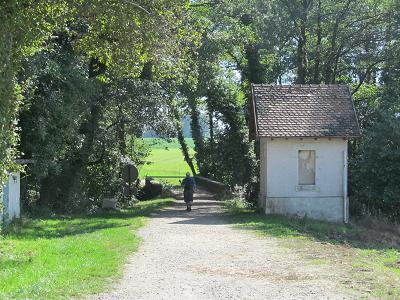 A shot of the deck of the bridge. As I mentioned yesterday, it was build in the 19th century. And it really does look old.