The scenery
Some of the things that we saw today (I took almost 100 photos, and it was difficult getting it down to just these few).
First, a bunch of towns and cities as seen from the boat.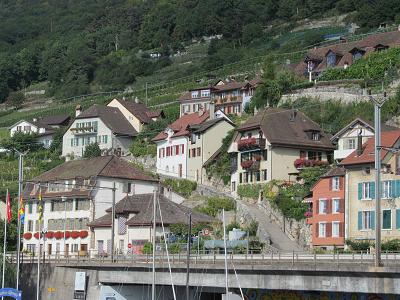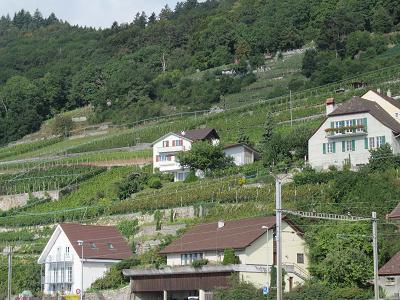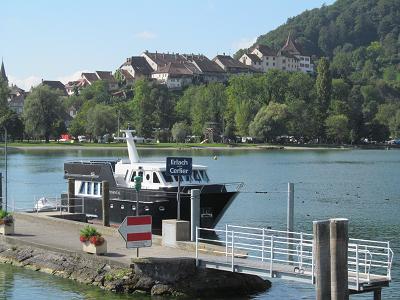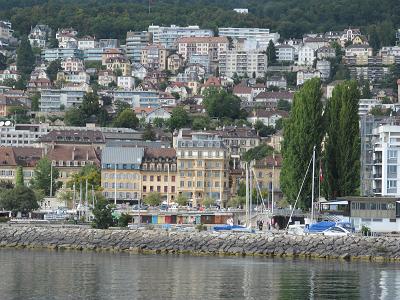 At the endpoint was the old city of Murten / Morat. (Almost every place has two names, one in German and one in French. Where we are staying is Biel / Bienne, for example.) We had an hour and a half in which to roam the city. We chose to visit the "old city", where we had a bit of lunch and roamed the streets. These shots are of this section.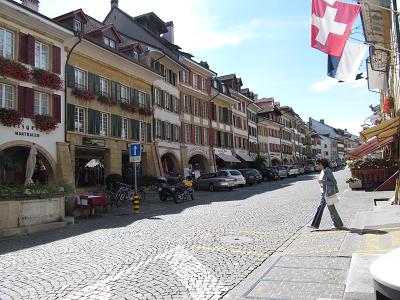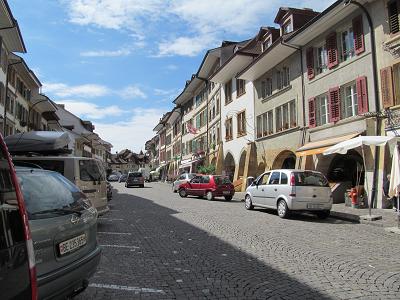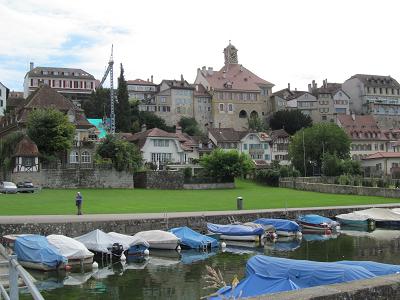 As we returned to the ship, we noticed this painted on the pier. Strange.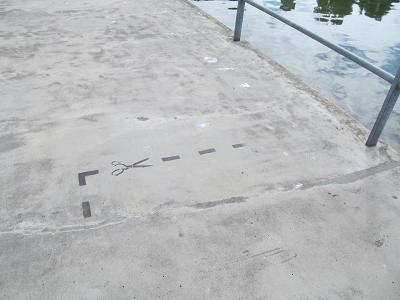 I am fascinated by the feet of this bird.
We also saw many striking cliffs.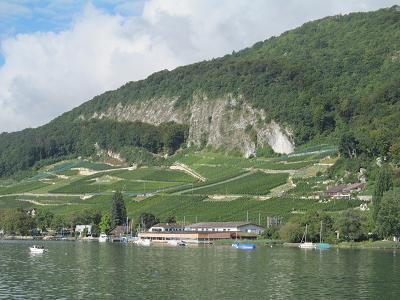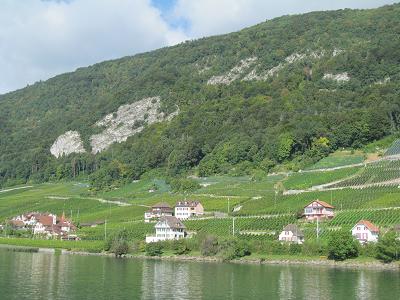 Here is a refinery that apparently supplies 25% of Switzerlands various petroleum product needs. The oil is shipped from Marseilles.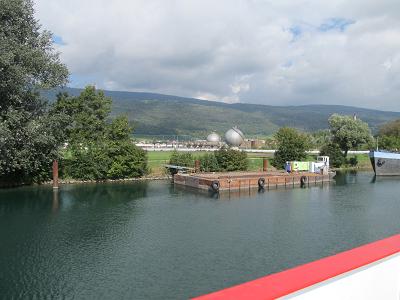 We went through two canals, one joining lakes Biel and Neuchatel, and the other joining lakes Neuchatel and Murten.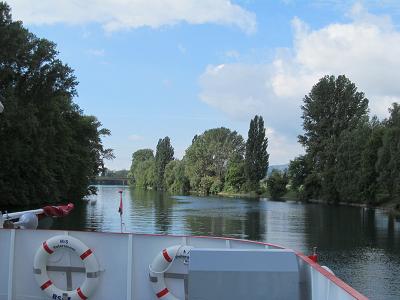 This whole area is farmland. We could not identify this grass, which seemed like corn but not really.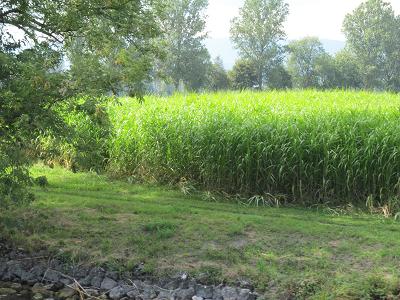 Near a bird sanctuary, we saw these poles in the water with crossbars. The birds appear to love them.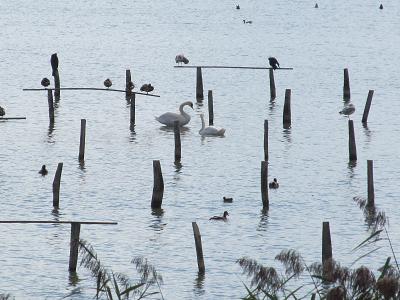 And in the distance, the Alps!