The hike
Here is a view of Biel from the top.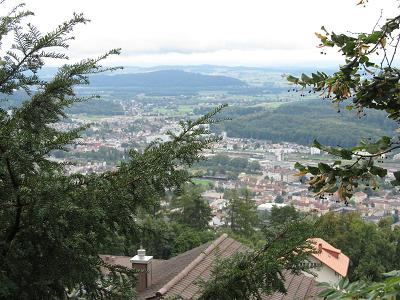 There was good signage along the trail.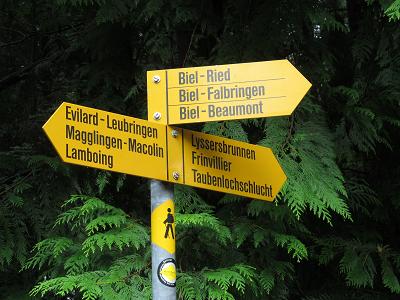 There were a few slugs on the path.
Much of the trail heading towards the upper end of the gorge was quite nice, like this.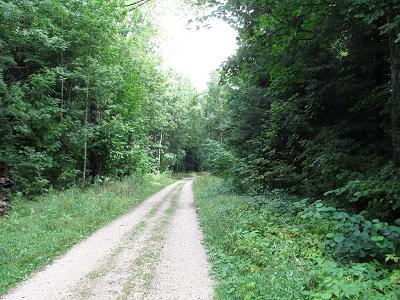 Then, as we headed downhill towards the gorge, we ran into a fairly ugly and rocky path.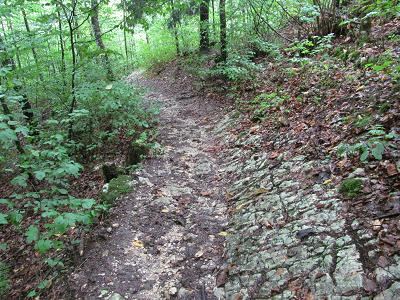 The ugliness of the path turned out to be only one of the concerns. Because all of a sudden, I could hear some white noise overhead. I thought to myself that this could be something like whispering pines. Or it could be rain falling on the tops of the very tall trees. If it was the latter, then it probably wouldn't be too long before the rain actually came all the way to me. I looked up. Absolutely no evidence of wind. Shucks! And then the rain came down. Hard.
Now, you have to understand. We did each bring an umbrella. And Stephen got his out, and was somewhat protected from the rain. I, on the other hand, had a bit of a conundrum. You see, it is really hard to use two walking sticks AND hold an umbrella. If the path were easy walking, I would have just held both walking sticks in one hand. But the path really demanded that I use both sticks. So I put my sun visor on, to keep the rain out of my glasses. And I put my jacket on, with its hood up, to help minimize the moisture penetration.
And we plodded onward.
Finally, after what seemed to be an interminable amount of time, we reached the gorge.
Here are some photos of the gorge.
This photo shows the river in the distance, and a canal closer to me. The canal is perhaps 6 feet wide. Ultimately, the canal fed into an electrical station. Apparently the water in this gorge is worth almost 15 gigawatts per year.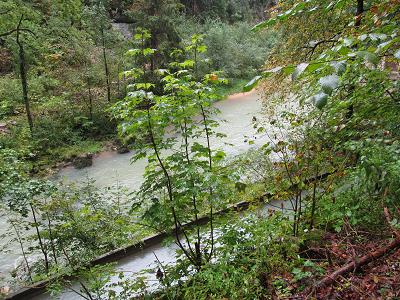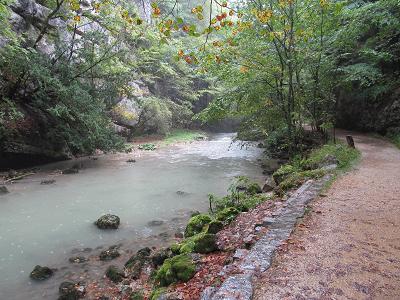 There are even tunnels for the path. There are also big caverns along the path.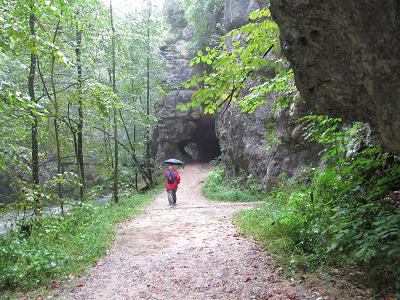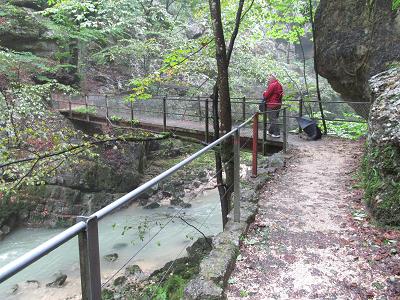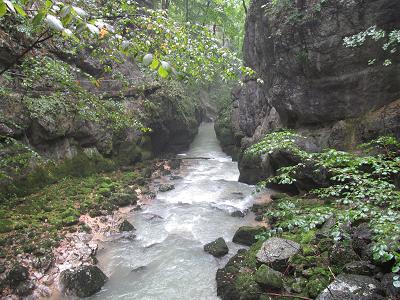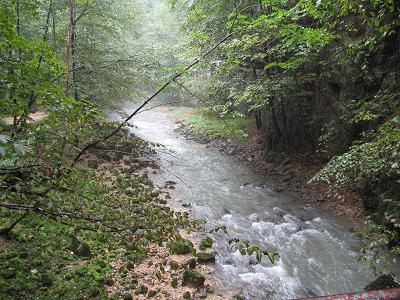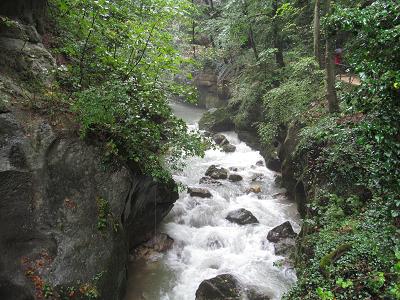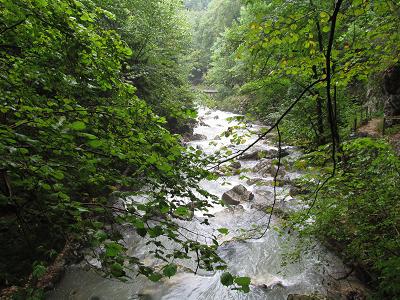 The second electrical station.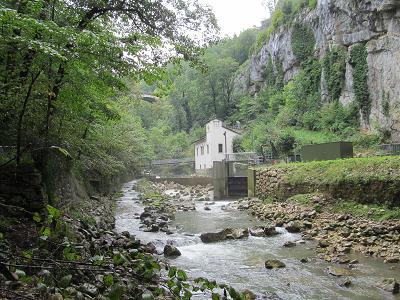 The electrical station at the end. I was amused by the painting of a water rat on the wall.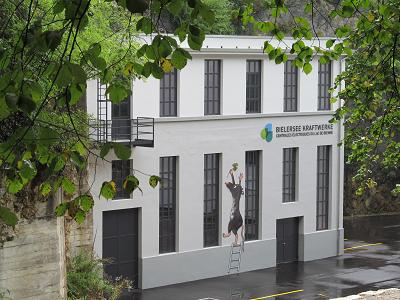 And at the end, a spiffy new sign announcing the trail.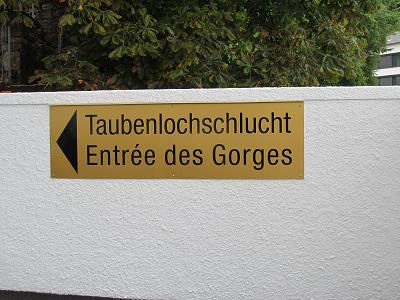 We have found it interesting that this is a bilingual area. Fortunately, our French is much better than our German, so we have managed much better than on previous trips.
At the same time, we have found some interesting anomalies. For example, the building across the street from us is called Residenz Au Lac, with a mix of German and French all in one name. (It is a retirement residence, apparently much like the one in Edgemont where Mom and Dad lived, and with similar costs. And it also has a secure living area for dementia patients, following a concept from the Swiss Alzheimer's Association.)